"There is a driving force stronger than steam, electricty and atomic energy:

the willpower."
Albert Einstein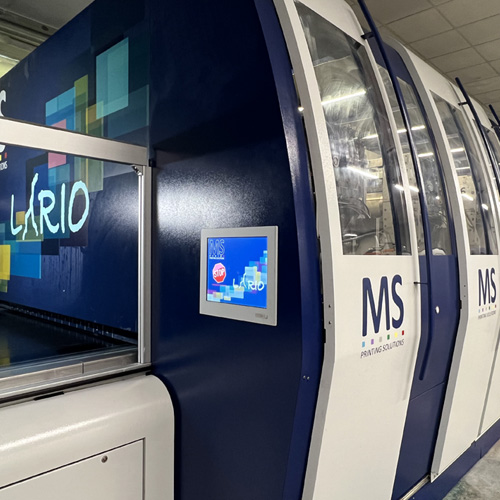 Our company has a vast collection of printed fabrics in various types and compositions, and also offers an exclusive customization of designs.
Uniservice works in full respect of the environment according to national and european regulations.
Pigment print application and reactive print on fabric by Reggiani`s rotative cylinders lines, digital sublimatic print on paper with Monti Antonio`s Ms printing solution JP4 EVO calenders machines, reactive digital print on fabric with Lario`s MS Printing machines, JPK EVO models, Reggiani Renoir, Atexco Vega.
Latest generation finishing machines such as Unitech, Mezzera Concord, Salvade` VPM loop steamer.